Share The Soap
Regular price
$5.99
Sale price
$5.99
Unit price
per
0% off!
Sold out
Super Long Lasting!

Goat Milk is known for its many benefits for the skin. Add it to a lip balm and it makes a wonderfully silky lip balm that your lips are going to LOVE!
Oval tube for comfort grip & application. PLUS it won't roll off the table or your desk!

Creamy glide & long-lasting staying power for protection makes this the lip balm you'll use to the very end and still try to dig more out of the bottom!
Several kinds to choose from so that you can have a different one in each of your coat pockets, purse, back-pack, desk drawer, and car!
Choose a kraft box for easy gifting!
A Note about Ingredients: In case you're not familiar with cetyl stearyl alcohol, it is not an "alcohol" such as rubbing alcohol, which would dry the skin. It is a vegetable emulsifying wax or thickener.
.17 oz (a little bigger than a "Chapstick")
The ingredients we use in the lip balms are all-natural and phthalate-free and paraben-free
If carried in your pocket or left in your car in the heat these will melt and get "grainy".
Ingredients: castor oil, cetyl stearyl alcohol (vegetable source), olive oil, beeswax, soy oil, lauryl laurate (vegetable derived palm), carnauba wax, candelilla wax, sea buckthorn oil, jojoba, goat milk, pomegranate oil, Vit e (non-GMO GF), natural non-GMO flavor oil, stevia
**NOTE: Available options are listed in stock. Pictures may be pictures of flavors that have been offered in the past and are not necessarily available currently. Please check "options" for current availability.
Share
View full details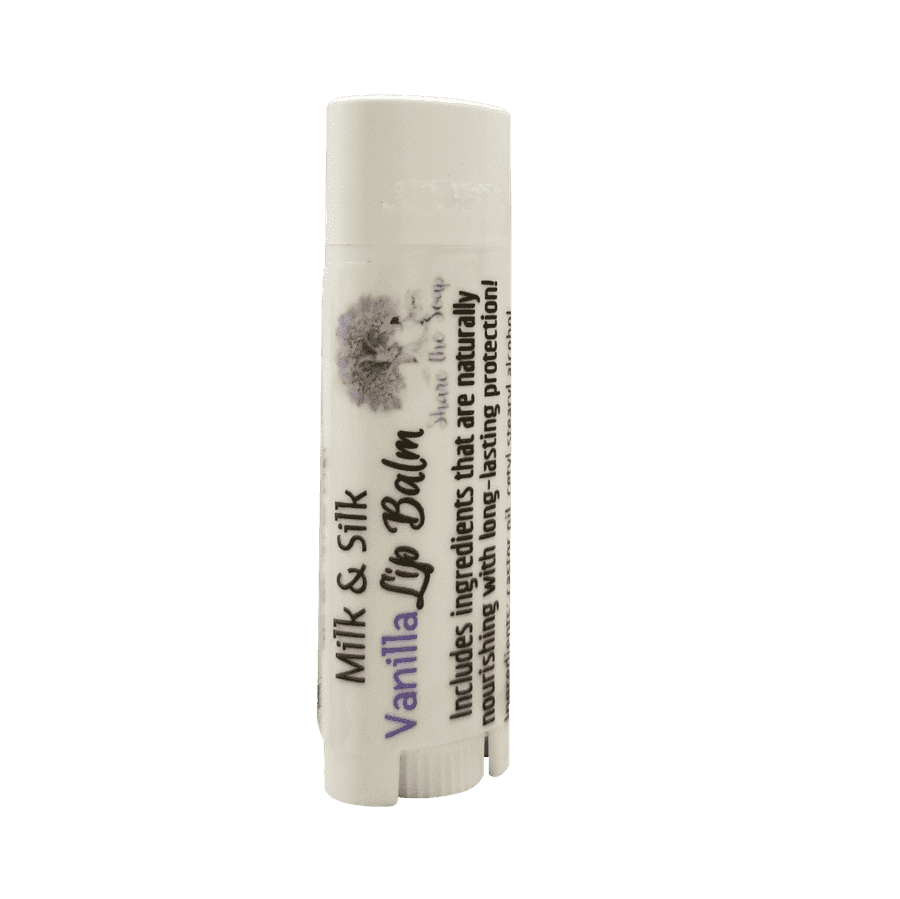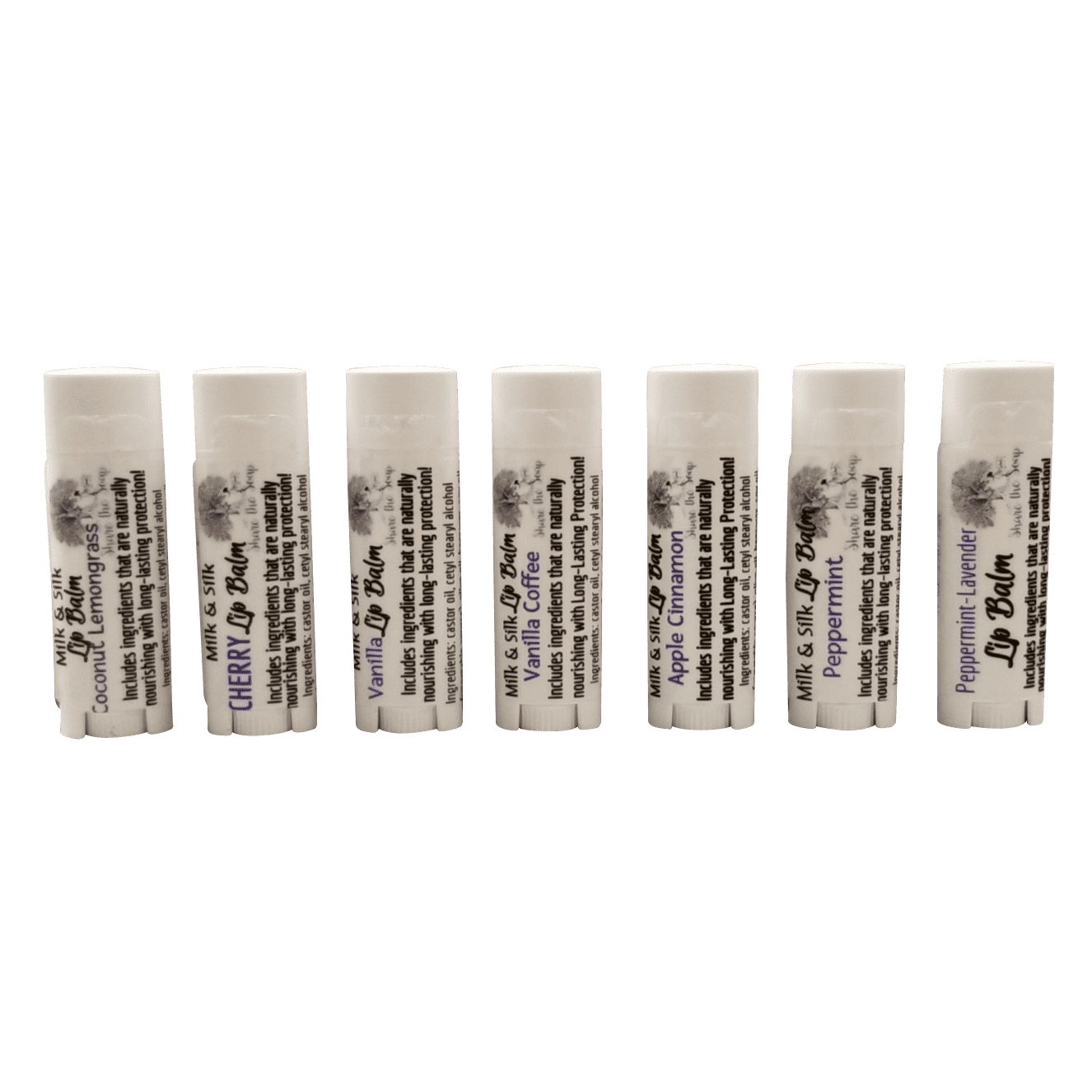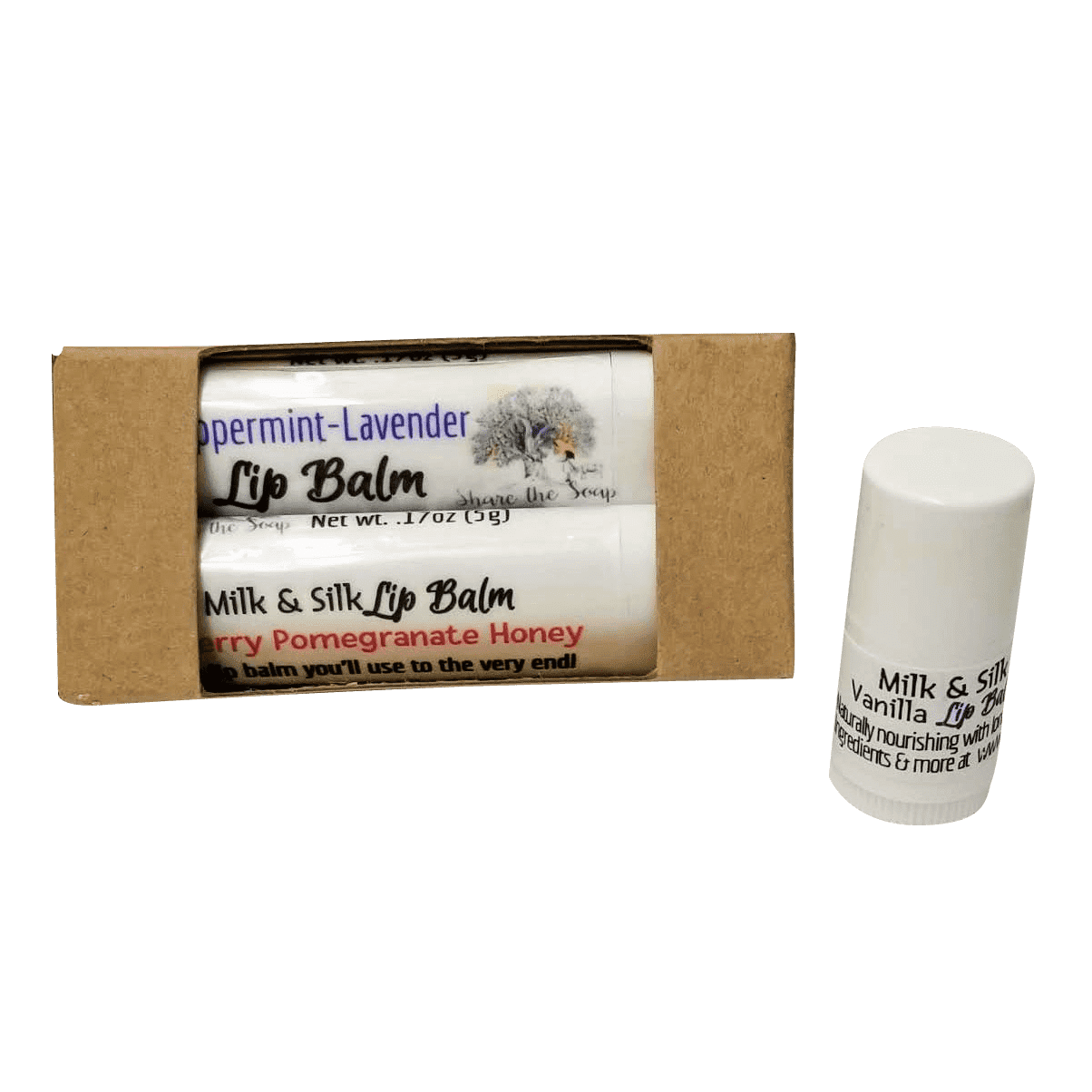 Share the Soap is a manufacturer of goat milk products based in Southern IL